Asset Protection Lawyer for High Net Worth Estate Planning
SECURE YOUR FAMILY's future
Many people fail to consider the consequences of not having an estate plan, a costly mistake that could leave your assets tangled up in red tape for months or even years. Don't put your family's financial security in danger. Let J. L. Williamson Law Group help you decide what kind of estate planning approach is best for you and your family.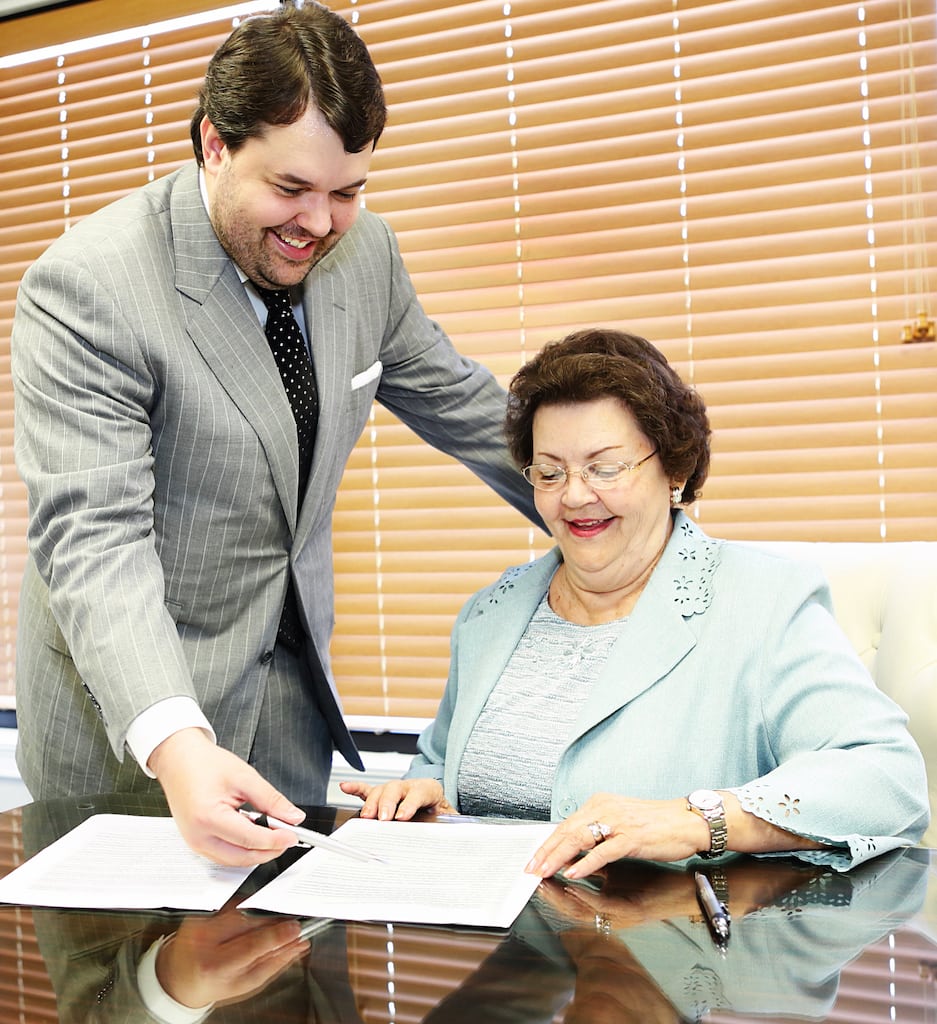 Estate Planning Lawyer
If you have a family, planning for the future and providing for your spouse and children is important. We understand the challenges your family is facing, whether you're just starting out or planning to retire soon. Based on your financial situation and goals, we can help you create a plan to ensure your property and assets are secure and distributed according to your wishes. J. L. Williamson Law Group can provide you with sound legal advice to help protect your assets and provide for your family's future.
Why You Need An Estate Plan
Estate planning laws have evolved over the years. Although many assume that estate planning simply involves preparing a basic will, the subject is much more complex. In recent years, the priority for estate planning attorneys has shifted to protecting your assets so that your family is protected and provided for after you are gone.
It is vitally important that you have a plan drafted and executed by a qualified elder law attorney who is experienced and licensed in your state. In this way you can be assured that you will have enough money set aside for your long-term care and your family will be able to receive the benefits you intend for them for the future.
Power of Attorney & Advance Directive for Healthcare
Everyone over the age of 18 should have a durable financial power of attorney. This allows a person you trust, called an agent or "attorney in fact," to act on your behalf should you be unable to do so.
This does not remove your own power to act for yourself. It simply allows that person to assist in handling your affairs, as though they are you. This can be beneficial, for example, for children to help parents manage funds, assets, and other important business matters as parents age. 
It is also possible to creating a "springing" power of attorney that "springs" into affect when a person is declared incompetent by a licensed doctor or judge. In this way, your agent cannot act on your behalf until this declaration by a doctor or judge.
Additionally, every adult should have an advance directive for healthcare in place and a last will & testament. This legal document outlines your personal decisions about end-of-life care, when you are unable to make your own decisions.
The experienced team at J.L. Williamson Law Group are able to help you establish a detailed and specific power of attorney in order to properly consider all aspects and protect all parties involved. The most important thing to remember is that it is never too early to have a well-drafted power of attorney drawn up so that you and your loved ones are protected in the event of a crisis.
Beyond establishing a plan for your personal assets, individuals with one or many businesses or a high net worth should create an asset protection plan to protect their assets from creditors and the State. By working with an experienced asset protection attorney like J.L. Williamson, clients are able to have the benefit of years of estate planning, as well as the knowledge of a financial advisor.
Our team can walk you through each consideration of asset protection strategies and estate planning including gift taxes, wealth managers, establishing a family limited partnership, and more.
Irrevocable Trusts
A carefully drafted irrevocable trust is an ideal asset protection trust. They can add significant tax and non-tax benefits to your overall estate plan. Unlike a revocable trust, an irrevocable trust optimizes the grantor's assets to avoid taxes and maximize potential Medicaid benefits.
CONTACT US FOR TRUST AND ESTATE PLANNING
J.L. Williamson Law Group has extensive experience with all aspects of tax law, elder law, and end of life planning. For years, we have continued to help clients with significant assets establish well organized, highly beneficial plans for their future. Do not wait until a crisis to make a plan. Call us today, or schedule your consultation online.
Relevant Forms
Long-Term Care Planning Questionnaire
Estate & Probate Questionnaire
Schedule a free consultation